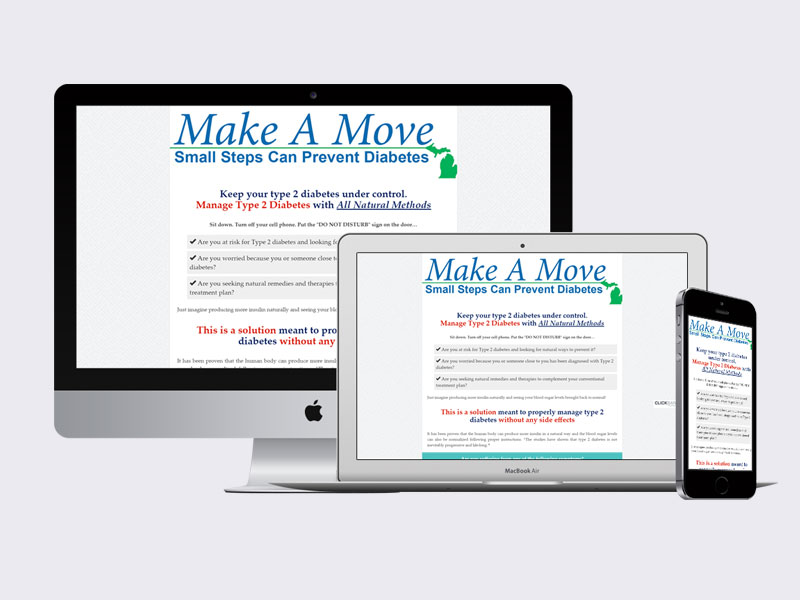 About the project
Diabetes, a chronic metabolic affection, affects approximately 5% of the population worldwide. And there are chances for this number to significantly increase in the following years.
Along with the unpleasant symptoms that many diabetes patients feel – pain, tingling, a sensation of weakness in their feet and hands, this affection is highly dangerous for the overall health state.
Diabetes increases the risk of cardiovascular diseases and strokes; it's one of the main causes for kidney failure and it can affect the sight. The damages the high blood sugar level causes are formed slowly, in time.
The purpose of the website is coming up with a natural treatment for this health problem that can help fixing it.
See the project at the address:
http://diabeteslifeguard.com
Visit site
Project type
Digital product (EBook)
Technologies used
HTML/HTML5, CSS/CSS3, JavaScript, jQuery, PHP, MySQL, SEO, SEM, SMM, COPYWRITING ,WEB DESIGN OWN FUNNEL CREATION AND PLATFORM INTEGRATION SOFT