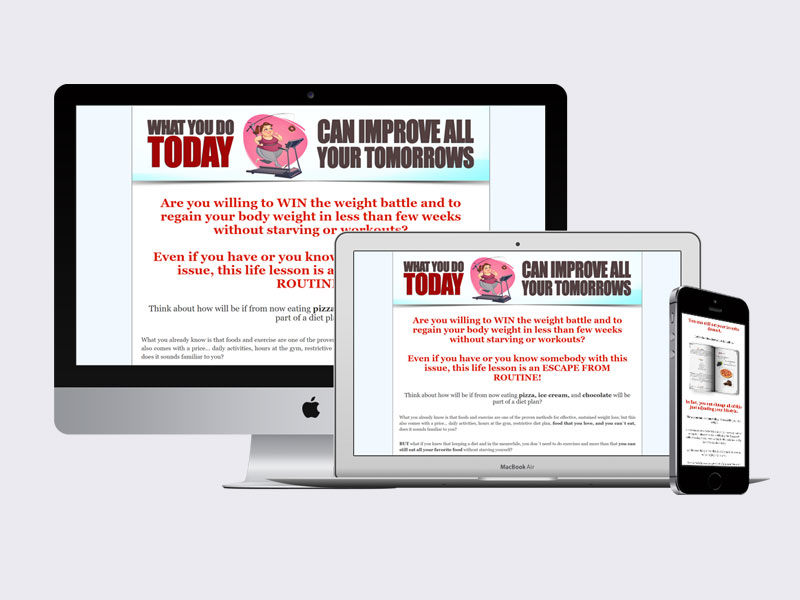 About the project
The silhouette you've been dreaming of can become reality! Don't think about expensive recipes or synthetic drugs that might affect your health.
EASY WEIGHT PLAN suggests a 100% natural weight loss plan.
The website is made for all of the age groups, regardless of the affections they might have, because we're talking about a natural product that improves the overall lifestyle and it's longevity.
See the project at the address:
http://easyweightplan.com
Visit site
Project type
Digital product (EBook)
Technologies used
HTML/HTML5, CSS/CSS3, JavaScript, jQuery, PHP, MySQL, SEO, SEM, SMM, COPYWRITING ,WEB DESIGN OWN FUNNEL CREATION AND PLATFORM INTEGRATION SOFT