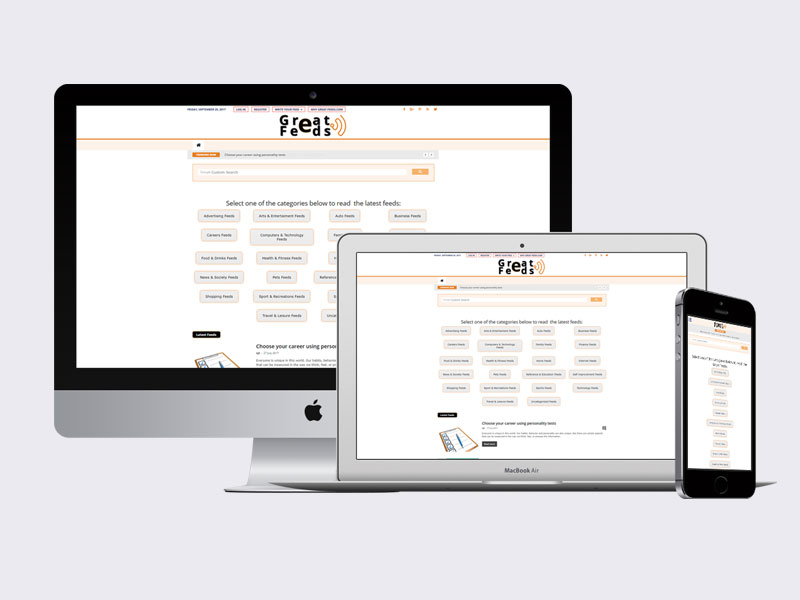 About the project
GREAT FEEDS is a directory of quality articles. All of the texts are original and they are written by the site users.
If you are in need of promoting a product or service on the internet, you can do it with the help of an articles' directory, easy, fast and free, you write the articles you wish to publish in the directory.
Each article has to be unique and to describe as well as possible your product or service so that it has higher visibility in the online environment.
See the project at the address:
http://great-feeds.com
Visit site
Project type
Articles' directory
Technologies used
WORDPRESS, HTML/HTML5, CSS/CSS3, JavaScript, Copywriting, Web Design