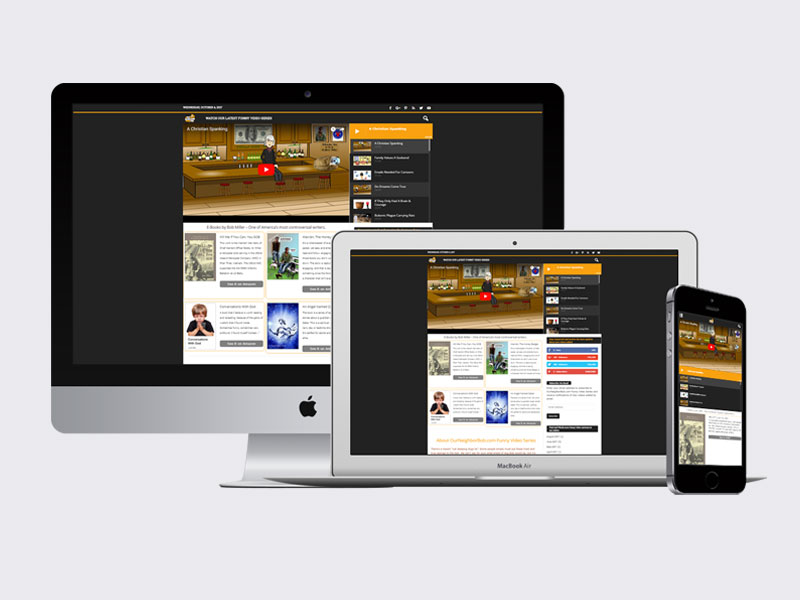 About the project
There's a saying that goes like: "Let the sleeping dogs lie". This site's project is made exactly due to the existence of this saying because there are some people that should simply say all those things that nobody talks about.
The purpose of this website is to inform and relax the users through the usage of the website and the YouTube channel.
The main reason for creating this website is precisely promotion through YouTube.
See the project at the address:
http://ourneighborbob.com
Visit site
Project type
YouTube channel presentation site
Technologies used
WORDPRESS, HTML/HTML5, CSS/CSS3, JavaScript, Copywriting, Web Design, SMM SEO