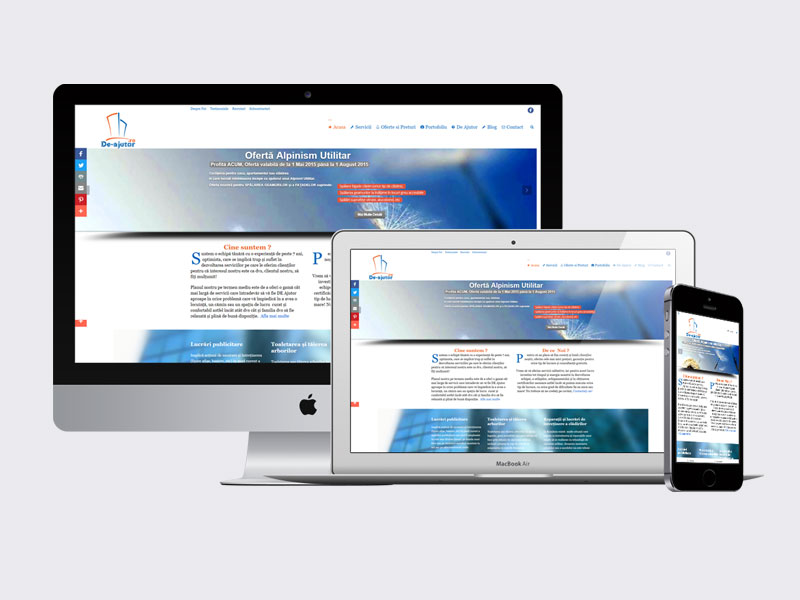 About the project
Who are they? They're a young team with over 7 years of experience, optimists that wholly get involved in creating services that they further offer to the clients.
Their medium term plan is to offer a wide range of services that can truly be helpful in nearly any issue that could prevent you from having a clean and comfortable house, home or workspace so that both your family and you could be truly relaxed and joyous.
They offer quality services and for this they invest they entire time and energy in developing the team, the tools, the equipment and in getting all the necessary certificates so that they can execute any kind of work, regardless of its difficulty!
See the project at the address:
http://www.de-ajutor.ro
Visit site
Project type
Alpine safe guards' presentation website
Technologies used
WORDPRESS , HTML/HTML5, CSS/CSS3,Copywriting, Web Design, SMM, SEO