Does branding help you achieve your targets?
What we deal here with is business development, we create long term values for any company from the perspective of clients, market and partners.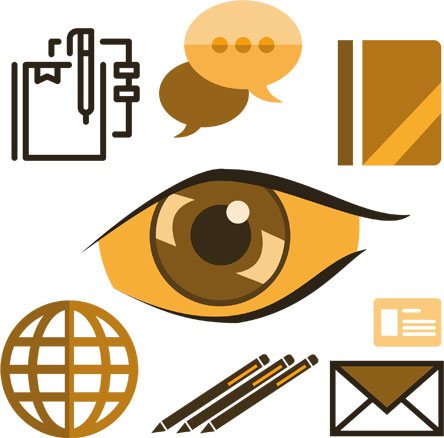 We are branding pioneers and we are pathfinders when it comes to specialized branding industry, whether it is offline or digital.
Tell us about your project
We implement amazing and efficient designs on a variety of platforms. Our mission is to make design the central piece of businesses and to create unique visual components according to your taste.
What can we do for you?
We offer custom made design for you and your company's image throughout the whole world according to your needs.

Logo Design
If you have a product or service, in order to access new customer areas you need a new brand that is accurately built. The logo is the "first impression" that a company leaves, it's the visual identity that will appear both in the company's documentation (business cards, sheets containing letterheads, presentation catalogues and so forth) and the stamp and promotional materials meant for any marketing company. That's why the logo needs to represent both through the colors used and the message it transmits the ideas and development directions of your company.

Flyere Design
We create design for flyers as well as other marketing materials: posters, brochures, catalogues, business cards, portfolios and so on. The flyers that we create have a unique design, custom made for each project, modern and attractive, helping to consolidate the image of your company. Flyers are essential for any type of business, being efficient promoting materials.
We create flyers in the following formats: A4, A5, A6 or 1.3 of A4, A5, A6 or any other custom made format you might want.

Brand Identity Design (pack)
We create custom made designs for presentation portfolios and they include: business card design, A4 sheet header design, flyer design, portfolio design and many others that will help you be known and grow both your and your business' popularity. Having a great relevance within conferences, exhibitions or social events regarding your company, presentation folders should have a pleasant and professional graphic design.

Magazines design
We create design for all of the elements of your magazine, be it standard or online, from bettering the content to the styling of the header, footer, background, font size and the creation of custom made images for the content. We are specialists when it comes to creation, optimization and selling of online magazines and not only. We are here to help you outline your image and to become popular.

Infographic design
We come up with design for all of the elements of an infographic for product/ services or company presentations to highlight the professionalism of your business. We are here to help you outline your image and to make you popular. The creation of a visual identity (branding) is just as essential regardless if we talk about a small or large company.

Business cards design
Business cards are a vital marketing instrument and also a necessary accessory for a business meeting. Business cards are bound to respect the defining lines of the company's identity, they have to express professionalism, and they are the first step towards a long term impression. We can visibly contribute to the creation of business cards that have a unique, modern and appealing design.

Conference Roll-up design
A roll-up banner is a portable exhibition system, very easy to transport and to use, recommended for visual presentations and it's an excellent support for brand communication. The Roll-up system captures the attention of the visitors through the size of the exposed print (85/100/120/150 cm x200cm) by presenting them information about your company (images, logos, slogan, products).
Let`s talk about your project
Let us help you grow your business with passion
Our team of developers can become the perfect partner for your business.