Why do we love digital marketing?
We like to communicate clearly and we are focused on delivering results;
We believe that our success is the direct result of our clients' success;
We develop the site to maximize the conversion rate and we offer you periodical analyzes and reports to check the site's performance and the help you make additional decisions;
Your site's position in the search engines, especially Google, might make the difference between merely a business and a successful business;
Our team members bring to life ideas in an elegant, simple and original manner;
We are in a constant evolution and we keep up with the improvements brought by the latest technologies in order to deliver projects that exceed our clients expectations.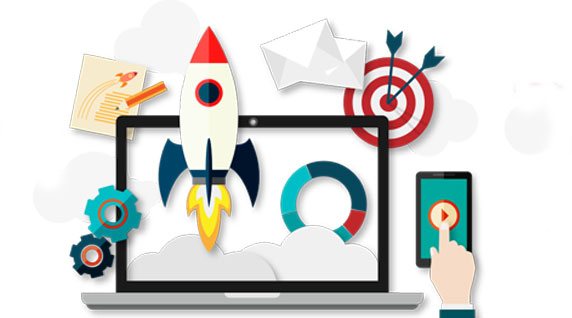 What's our working process?

Planning
We have a meeting with you and we plan your objectives, the position of the product and what future plans exist.

Analyzing
Based on the gathered information form you we start collecting data that we wish to promote.

Proposal
The moment we found out what we needed from the targeted audience the next step consists in creating the campaign proposal.

Creating
We come up with a custom made concept that involves identifying, defining and processing of existing data and the creation of new strategies.

Implementation
We make sure that we have the green light from your side for what will become visible for the potential customers and we go ahead with launching.

Evaluation
We identify the information we got from the campaign we ran and according to the results we decide what the next steps are.