You imagine and we design
We use the latest web technologies for a unique and expressive design, an intuitive structure and a flawless functionality.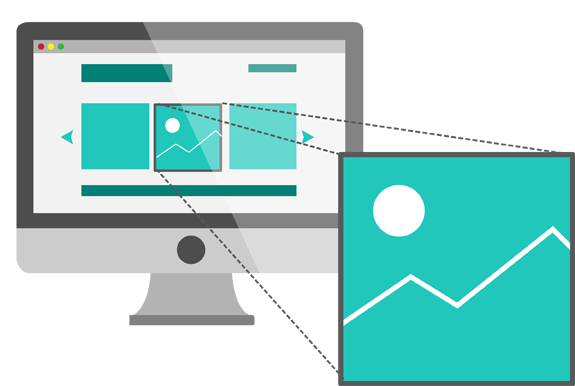 Our web design services include creating personalized layouts, according to the specifics of each site, to the requirements of the beneficiaries and also to the current online marketing principles, depending on the modern navigation technologies on Desktop and Mobile devices and also on the Google indexing algorithms.
Tell us about your project
We implement amazing and efficient designs on a variety of platforms. Our mission is to make design the central piece of businesses and to create unique visual components in conformity with your taste.
What web design services we offer?
We offer you custom made designs throughout the whole world according to your necessities.

PSD website templates
We develop unique websites paying a great attention to specifications and functionalities. We do not work with predefined templates and patterns so we spare you the horror of seeing your website under a different name. We work both in Photoshop, Adobe Illustrator and InDesign.

Favicon
Favicon comes from Favorites Icons. This is a tiny icon associated with an HTML page, or a whole website, that comes up in the Address Bar before the visited address, being used for the customization of the display of a website or for promoting a company logo. We create, according to your needs, the image that appears in the browser for your website.

Newsletter Design
Along with the increasing number of the companies that have an online activity, appeared the necessity to inform the collaborators through various means that are adapted to each one's needs. Newsletters are one form of adjustment and not just that. The creation process of the newsletters begins along with the graphic design (customized template) of each email, created according to the corporate or personal image of what you want to transmit.

Social Media Design
We are all aware that social media has a vital role nowadays in the growth of a company or business. Hence, we want to offer you the possibility of having a unique and responsive design on social media as well, be it Facebook, Twitter, LinkedIn, Google+, Pinterest, Instagram or others. We can come up with a unique and attractive design for your cover photo, your profile photo, the buttons and posts. It's enough to tell us what you like and how you envision it to be and we will let you know of our ideas.

Subscription page design
We are specialists in complex functionalities in order to keep up with your growing needs. When you have to create a truly customized solution, you can count on our team. All of our websites are perfectly optimized for Mobile. Why is this so important? Beginning with 2013, the number of users that visit a website from a mobile device has outgrown the one of users who use desktops or traditional laptops and it keeps on growing.

Pop-ups and website design
Pop-ups are usually regarded as SPAM by users and seldom do they successfully accomplish their mission. Only the most efficient and creative pop-ups can prove to be efficient. Therefore, how can we build an efficient pop-up and what exactly should this contain? We can help you keep your users longer on your website through a dedicated and dynamic design.
Let`s talk about your project
Let us help you grow your business with passion
Our team of developers can become the perfect partner for your business.