We all want to deal with viral postings that can get anywhere on the internet and that explore our notoriety. That very post that we make in the evening and then we go to bed and next morning when we wake up – chaos. Mails, notifications, texts from family members that tell you that you became famous overnight. But are these viral postings a thing that can happen overnight?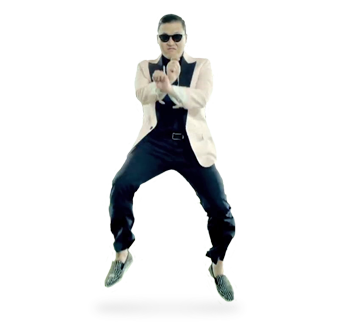 You've clearly heard of him. You're probably going to criticize me for binging up one of the most viral posts from recent history that says that "Gangnam Style" is the first video in the history of YouTube that exceeded 1 milliard views. Actually, the whole internet was full of posts regarding Psy's accomplishment.
Why did we choose Psy – Gangnam Style for an article about viral postings?
We've already made an initial point for choosing Gangnam Style, being the first video in the world that reached 1 milliard views on YouTube and then the first one that reached 2 milliard. According to Wikipedia, at least. There have been very many posts, discussions and even prophecies. You can either agree or disagree with this song, but the impact it had is not negotiable. And here are some further reasons why we chose Gangnam Style as study case:
It contained a great deal of ingredients necessary for the recipe of a video or viral post, a recipe that we're going to further discuss in the following lines.
Gangnam style came to prove that a successful viral post is well thought and well planned. Yes, it might happen that certain posts accidentally become viral (as the case was with the famous "Super, super!" saying), but for a significant effect you're going to need a strategy.
How did Gangnam style become such a success?
First of all, one of the least known things is that the success of Gangnam style is mostly due to the partnership between Psy and Scooter Braun, Justin Bieber's manager. This should be the first clue that a viral post is not quite a coincidence.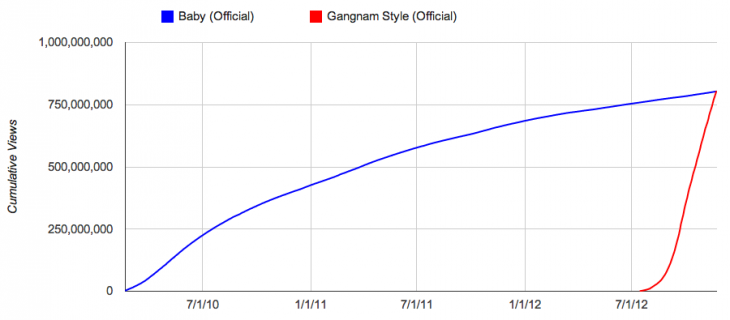 Now we're going to get to practically see how Psy transformed Gangnam Style into one of the most viral moments from the history of the internet. The recipe that can be applied to your business as well. The numbers and terms change but the concept remains.
The pre-launching campaign is essential. Just like in agriculture you need to prepare the land in order to have a successful harvest. You don't just throw your post in the world of the internet and wait for the information to circulate. Take a look at what the pre-launching campaign for Gangnam Style looked like:
A solid base was built, with a YouTube channel that gathered 2.5 million subscribers plus a database containing of emails of which we don't have an official number but we can take a wild guess that there were quite a few.
There was a huge emphasize on the organic growth of the social platforms (including YouTube) before the launching, to make sure that the impact will be substantial.
They aimed for a simple, funny and easily memorable video that makes you feel good. Anyone, from anywhere, even if that person doesn't speak Korean, can understand that the song is a happy one.
Known personalities from Southern Korea have been used, that the public can resonate with. Amongst there were two well-known comedians and the winner of "Korea has talent" from that year. This way, you can reach out to a wider range of people.
The execution of the campaign was based a lot on the pre-launching campaign.
The video was posted on all of the social media platforms where the community recently grew, organically.
Success was assured beginning with day one, the video reaching 500,000 visualizations.
The launching of information in South Korea about a new viral video that reached over 500,000 visualizations from day one. After this, the information that a video from Korea became viral was taken over by the international press.
Maintaining the public's interest was a necessary move, in order to transform a possibly viral video into and international phenomenon.
A constant organic growth was maintained and it started to gain substantial proportions.
A promotion campaign was launched, with controversial information/ posts (not necessarily true but ones that draw attention) in order to attract further attention.
The topic caught the attention of Huffington Post that talked about Gangnam Style. It wasn't an enormous success, but at least they got to a respectable publication. That's mostly due to the fact that Huffington Post works with collaborators from the whole world.
Once the topic was dealt with by the Huffington Post, CNN saw an opportunity and took over the information. This is the moment when Gangnam Style truly becomes viral, when CNN broadcasted the video. This caused an explosion within the YouTube visualizations.
DailyMail continued the trend already established by CNN and broadcasts Gangnam Style as a phenomenon bound to happen.
Gangnam Style begins to be adopted by generic TV channels and publications.
Scooter Braun appears, the manager of Justin Bieber, who signs a partnership with Psy. This is when the true explosion begins, when Psy starts to appear on TV and within various events.
The goal of appearing in the Book of Records is established, by being the first video from YouTube that exceeds the point of 1 milliard visualizations.
The end of the campaign was thought of slowly and efficiently, by assuring a lot of partnerships with various well-known record labels and a couple of international tours.
Now that we've seen the evolution of this international phenomenon known under the name of Gangnam Style, do you still believe that viral posts happen due to luck?
Is there any conclusion required from our side? Basically, this is what the recipe of a successful viral post looks like. What's there to keep in mind after this internet marketing lesson?
Any viral post is developed in time, in other words it benefits from a pre-launching campaign
The phenomenon will manifest at a certain time from the sustained effort, from the moment of the official launching. Seldom has it happened for a post to become viral instantly.
From all these steps, which one do you consider to be the most important for the success of a viral post? We are awaiting for your reply in the comments' section.