It is said that a picture is worth a thousand words. And when it comes to marketing, this saying is even more valid. We live in a world of speed where everyone is on the run and nobody has time to read more than the text that appears on a photo. But that photo, however, can raise the interest of the readers so that they get to your site and study further. Here are five plug-ins for the optimization of images within WordPress platform.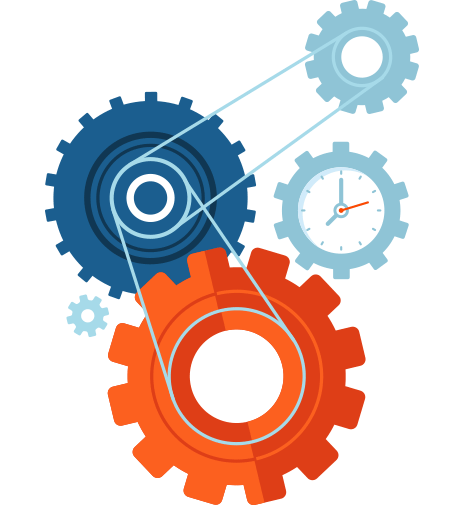 Why did we choose to talk about the optimization of images from a WordPress platform?
The fact that you are here shows that you are at the beginning of your path and you want to make things as correctly and as well as possible. Which is great! This means that you want to be informed and to apply some positive changes to your site, which already places you in front of many other competitors. Also, WordPress is usually the preferred platform by beginners, by those who are still at the beginning of their path and don't want to spend a lot of time (or any time at all) lost in coding. Which is amazing, because WordPress is very good and versatile for many sites and it should not be seen, under any circumstances, as a limited platform. Sites such as bbc.com are built in WordPress, the difference being that it's a little better optimized than most of them.
What's a plug-in?
According to Wikipedia, "a plug-in (or plugin, add-in, addin, add-on, addon, or extension) is a software component that adds a specific feature to an existing computer program. When a program supports plug-ins, it enables customization." Those specific modules that we install within a site (or WordPress platform, in this case) and have a specific function: keeping statistics, subscription service to the newsletter or the optimization of images. And now that we defined and explained the basic concepts, we'll move forward to the top 5 plug-ins for the optimization of images within WordPress:
1. WP Smush Pro (WordPress Smush Pro)
A very useful plugin that will automatically resize all of the images that are loaded on the site. This has various advantages, out of which we'll only mention two:
The first advantage, the most obvious one, is the aesthetic one. A site that has all of its images resized to the same dimension is much more aesthetic than one that has no coherence in the size of its images. Perhaps Google and SEO will not penalize you too much for this, but your readers surely will.
The second advantage, the less obvious one, is that of SEO optimization. The size of the images along with their standardization is very essential for SEO. But about this aspect we'll talk in more detail in a different article. As about the importance of SEO we've already talked about here.
Therefore, a plug-in is very useful and easy to use. You can find them here and you can try their services for a free trial period of 30 days. After this you can decide whether it's worth to become a Pro member or not.
2. EWWW Image Optimizer
Somewhat similar to WP Smush, EWWW Image Optimizer is dealing with the optimization of images when it comes to the space they occupy. It's a known fact that an image of 1KB will load a lot faster than one of 1MB. And this comes hand in hand with a page that loads faster and a better SEO score.
And this exact thing is what this plug-in deals with. It will not reduce their size to 1KB but it will comprise them as well as possible, without losing from the overall quality. You can find them here.
3. ShortPixel Image Optimizer
Coming from a similar place as Smush and EWWW, ShortPixel takes pride in the simplicity it takes to use it. Although it doesn't have as many functions as EWWW or WP Smush, ShortPixel does a great job. Their only disadvantage is that their trial is very limited but the Pro/ paid version is so much cheaper than what the competitors offer. The guys from ShortPixel you can find here.
4. Kraken
In essence jut as capable as the other plug-ins. Kraken lies somewhere between the simplicity of the interface and the number of option. In case you are looking for something not so very complicated and yet not very easy either, Kraken might be the answer for you.
5. Imagify
The last but not the least, Imagify is in fact one of the most recent plug-ins in the field of images optimization. Just as capable as the other programs, with a simple interface, Imagify stands out through offering a wide variety of services with carefully selected packages so that there's a perfect plan for everyone out there. .
Therefore, the differences between plug-ins depend mostly on a personal taste and the level of experience of each user. Perhaps the budget also counts but we certainly recommend each in the Pro versions. The same way, we recommend a deepened SEO study. And for this you don't have to go anywhere because all of the information about SEO that you might need you can find right here, on our site.
Now that we've taken a look at these plug-ins, which one seems the most suitable for you? We are waiting for your feedback in the comments' section.