As I already mentioned in my previous articles where we tackled the topic of using social media platforms for marketing purpose, you could notice so far that Facebook, Twitter, LinkedIn, Pinterest and all the biggies play a huge roles in your marketing strategy. However, this does not mean that anything you would do on these platforms is bound to become a success.
And just like in any other field, mistakes can happen. And today instead of taking a look at how to avoid falling into these common mistakes, we are going to pay attention to what these mistakes are.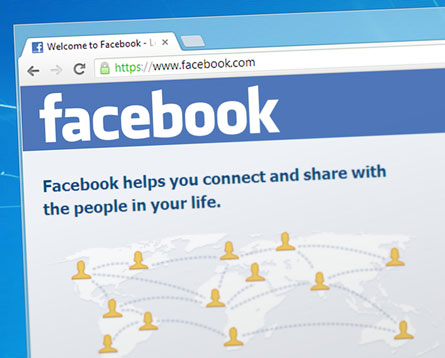 1. You are too pushy
One of the biggest mistakes you can make when you represent your brand on Facebook is too be too pushy when it comes to sales. The accurate percentage is 80-20. Meaning that 80% of what you post on Facebook should represent your story, stories that represent your brand, stories that mean something to you and could represent an interest for your readers as well. The rest of 20% left you can use to advertise your brand. Just keep in mind that people tend to buy more when they are offered something special. When they are shown the same offers each day, your chances decrease.
2. Ignore negative comments
Thing is, no matter how hard you might try, you cannot avoid negative criticism or negative comments. So all there remains to be done on your side is to have the right attitude. Instead of just deleting or pretending that the negative comment does not exist, try coming up with a fresh answer, with a reply that puts your qualities in the spotlight.
3. You have a low response rate
I'm sorry to put it so bluntly but you need to pay attention to your response rate. You don't want your competitors to have a higher response rate than you do. That just shows you don't care enough to get involved on a regular basis and that your customers don't matter enough to you.
4. You have no idea who your audience is
Before getting to push your services/ products to anyone, you need to do your research and find out who your target audience is. Did you know that it is possible within Facebook to advertise to your custom made target audience?  That's right, you can upload a spreadsheet of the customers you already have and hope that they can be found on Facebook. Also, you can find "lookalike" audiences. As you can see, Facebook tries its best to help audiences advertise as accurately as possible but they cannot do your job. So you need to do your research beforehand and then use Facebook's tools.
5. You don't use the features
Thing is, when it comes to marketing on social media platforms you can't afford to be cheap. There are certain features that you have to check your wallet for. But truth be told, these features will help your business and will become useful. For instance, you can choose to boost your page for a certain price.
6. You can't engage your audience
Being on social media is about communication before anything else. This means you have to pay attention to the things you post, what content you offer to your audience so that they actually have the chance of becoming engaged. If you only post vague things that make no sense, people will just roll their eyes and move on to your competitors. Also, learn how to ask for feedback, learn how to create an environment that wants and asks for comments and engagement. Oh and when you have it, don't forget to reply.
As you can see, quite a bunch of things can go wrong when it comes to Facebook marketing. The key is to try to avoid these and many others that I did not mention in this article. Easy to say hard to achieve?
Give it time and attention. Don't forget that practice makes perfect and Facebook is still the most powerful social media where you could currently be!