We covered already in our previous article the psychology that lies behind certain colors and why we are bound to, even unconsciously, react in a certain way to specific colors. We all know studies that tell us how important color is when it comes to marketing and sales. However, things are not so easy, blunt and raw as knowing that yellow stands for positivity and hence you make your whole webpage yellow in order to offer your users a sense of well-being.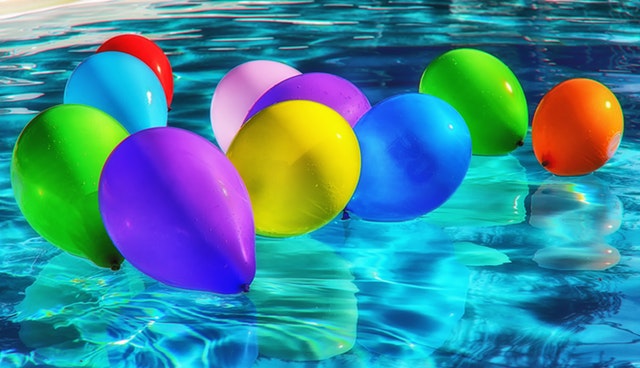 Let's take a deeper look at how colors and color combinations actually can help your business.
If we take a look at certain branding strategies that famous companies adopted, we can see a certain pattern. In fact, studies show that we can figure out roughly 90% of what the companies are about based on the colors they use.
Just think about it for a second, if we only take a brief look at the big fast food chains, McDonalds uses yellow whereas KFC uses red, the two colors that are on the top of the most luminous ones and most explosive ones. Catches your eye in an instant.
The 5 dimensions of brand personality
This is a concept that Jennifer Aaker came up with in order to describe the "personality" a brand might have and include it around five core dimensions.
Sincerity – being down to earth, honest, cheerful, wholesome (family oriented, sincere, original, friendly)
Excitement – being daring, spirited, imaginative, up to date (trendy, cool, unique, contemporary)
Competence– being reliable, intelligent and successful (hard working, technical confident)
Sophisticated – being upper-class and charming (glamorous, luxurious, feminine)
Ruggedness – being outdoorsy and tough (masculine, western)
Although brands can mingle between two of these traits, chances are they are going to stick to one predominant. Hence, it basically depends on what sort of image you want to transmit to your target audience, what vibe you imagine your brand should have.
Gender differentiation
We live through times when such concepts are not likely to be accepted, since we fight for equality. And we fight for babies to no longer be contrasted based on the traditional pink for girls and blue for boys. And still…  But it's not about rights this time but rather preferences. One general truth is that both men and women opted for having blue as their favorite color. However, when it comes to women, next in line is purple, whereas when it comes to men, green.
Brown has won the unfortunate title of the least favorite color of men, whereas orange takes the stand when it comes to the ladies. The gentlemen are not really into purple or orange either and the ladies would rather avoid brown and grey.
Also, good to keep in mind when it comes to these differentiations is the fact that men would choose shades of color (think of Harley Davidson's logo, orange with black added), whereas women would opt for tints of color (think of H & M for instance, using red as a main color and a white background).
Gentlemen would prefer bright colors, stronger combinations of colors, whereas women opt for softer ones, paler color combinations.
Do we judge by the name?
As it is said, don't judge a book by its cover, apparently works in the business of colors as well. A study, called "A rose by any other name …"[i] showed the fact that we tend to differentiate between colors based on their names. What does this means? That although we might be shown the same color, if one of them has a fancy name, such as "mocha", instead of "brown", we might choose the first one just due to the fact that it sounds more mystic, mysterious.
The usage of bright colors
Another great study lead by Hubspot[ii], after a lot of A/B testing, shows that using red, instead of green for an action button had a higher conversion rate of over 21%. Despite common belief, we might say, since green is bound to make us feel peaceful and harmonious. Yet, red seems to win when it comes to actually making us press a button.
This might be in connection with what we know as the Isolation Effect. Meaning that objects, words and blocks of text stand out more when they are contrasting their background. When we think of an action button as well, red stands out far more in contrast to white, than green does.
All in all, what you have to keep in mind is that at the end of the day what matters the most is that you can offer quality content to your audience. If that box is not checked, you can have whatever colors you wish and the best combination in the world, because success will still not come.
Also, take into account your target audience when choosing the design for your site or products. You have to think of who your target audience is made of: whether it's mostly ladies based or men based, also demographic variations might have an effect upon how people perceive colors and bear in mind that each culture is perceived in a different way based on their traditions.
[i] https://onlinelibrary.wiley.com/doi/abs/10.1002/mar.20142
[ii] https://blog.hubspot.com/blog/tabid/6307/bid/20566/The-Button-Color-A-B-Test-Red-Beats-Green.aspx