Any successful business needs time, love, energy, money and sacrifices. But how do we put together all these puzzle pieces, in the right order? Welcome to the second part of the series "How do we build a successful business."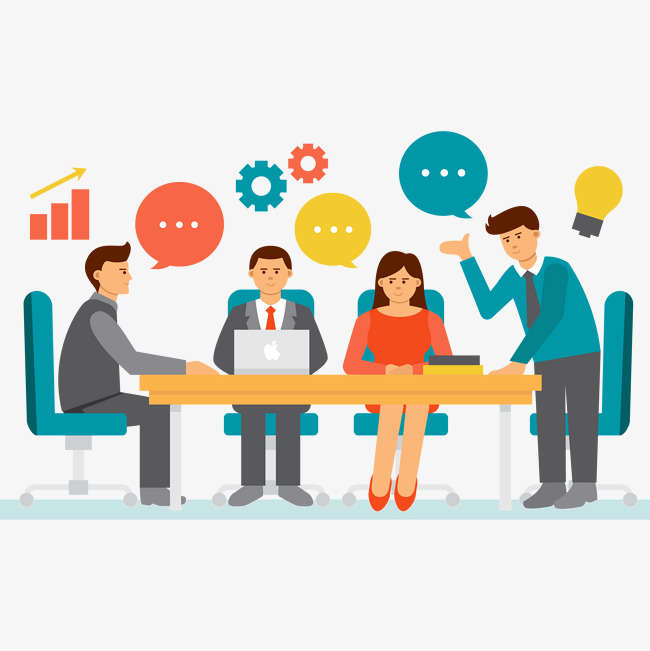 If you haven't yet read the first part, about how to build a successful business, we invite you to read that article as soon as possible. There we tackled mostly the conceptual side of things, about the way of thinking and the preparation before the launching/ conceiving of the business. Today's talk is going to involve more technical aspects, therefore let's get down to work and see how to build a successful business.
1. Market study
Any prosperous business requires quite a few market studies. The planning of the business should represent a priority for you, especially if you're at the beginning of your journey. Obviously, you can't plan everything, but the more predictable a business is, the greater chances of success it has. Due to this reason, you need at least 2 market studies:
Study the profile of your client. We've already talked about this subject when we tackled the topic of e-commerce. Before selling something, be it an idea, you have to be aware of who you're selling to and adapt your promotion technique. But the best would be to study separately an article about e-commerce.
Analyze the competition. If you take a look at the competition, you might make an idea on how a business of this sorts works and you can have a clearer vision about what your business is going to look like in 1, 3, 5 years. Oscar Wilde was saying that "Talent borrows, genius steals!" Therefore, if you're bound to be a genius, at least study your competitors.
2. Forecasting budget
A subject that theoreticians don't approach that much, but it's already known by all of the entrepreneurs who make things happen. What is not told to us in most of the books or seminars is the least appealing side of things. They don't talk about failure or losses. That's why most of the people go bankrupt, because they are not prepared for the worst part of things.
Let's imagine the next scenario: today is the day you're going to officially open your shoe store. It's a very important day for you and your expectations are plenty. You are expecting the store to exhaust its stock from day one and that clients will crowd to get in. It's just natural for this to happen, after all the hard work and planning you have done. But reality seems to be a bit different. During the first day it might happen that not even your friends come to visit you. Then you learn about the importance of promotion, of managing the budgets and so forth. But this is one of the many things you have to foresee.
That's why it's essential to have a preview budget that is equal to the amount that your business requires in order to function for one year, taking into account the scenario where you have no profit at all. If you're bound to start a business that needs 10.000 euros to begin, make sure you have 10.00 more in your bank account. This way you're going to be prepared for all the challenges and unpredictable situations.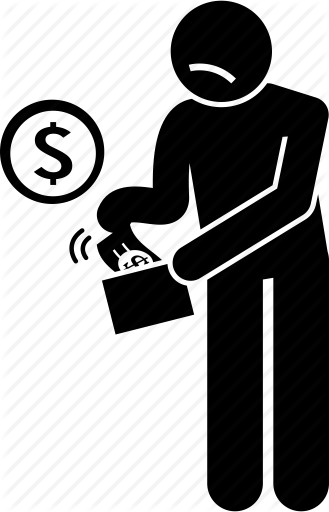 How large can these unpredicted expenses be?
We, the Digital Life Solutions team, ardently believe in practical things, in talking from our own experience rather than merely theory. That's why we value talking about actual cases. Therefore, we're going to present a very real situation that can happen to anyone: a person arranged a small ice-cream stand in a park from Romania. With an investment of around 6000 euros, John arranged his little stand, having two refrigerators, 8 meters square of rented space and an employee, a high school girl that wanted a summer job. Does it sound like something out of the ordinary? A simple business, that anyone who has a passion for entrepreneurship and ice-cream can think of.
How did the unpredicted expense come in? One day, at around 12p.m. the refrigerators suffered of short circuit. Until the problem was noticed and a solution was found, 3 hours passed. The refrigerators came back to normal but meanwhile all of the ice-cream melted. The expense: 1300 euros, the ice-cream stock that was in the refrigerators. Even if this might seem as a random situation and it can plausibly happen to anyone, how many of us would think of something like this? Well, neither did John, but he had a forecast budget. He had enough money to renew his ice-cream stock. But what if he had no forecast budget put aside? He either would have had to borrow money in order to renew hiss tock or he would have been out of the game. That's why it's so essential to think of the forecast budget.
Have you thought of your forecast budget? Have you heard of the concept before reading this article? We are awaiting for your reply in the comments' section 🙂