Today we talk about one of the most trendy topics from the digital world of Romania – affiliate marketing. A phenomenon that simply exploded during the past years and that doesn't show any kind of withdrawal signs. On the contrary, there's no better moment to begin your own affiliate marketing adventure- and here's why, in today's article.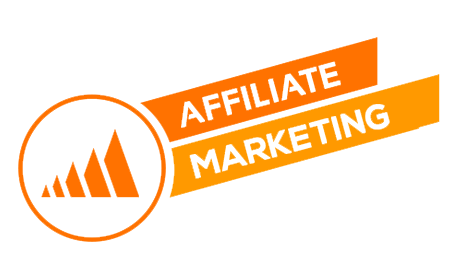 Before getting down to business, let's figure out, first of all, what's this concept of affiliate marketing, a concept that simply took by surprise the online environment from Romania.
The main idea is simple: you promote, through your site, someone's products and the moment a sale is made, you get a certain percentage. Whether you do this through your own online shop, or you have a blog or maybe a respectable YouTube channel, each time a sale is made through you, you'll get commission.
Why is the concept of affiliate marketing so important?
One of the giants from the area of online stores, from Romania, started in 2009 one of the biggest affiliate marketing projects, project that currently is the biggest profile platforms from Romania. And the statistics show us that each year the number of purchases made in the online is growing compared to the classical ones. 2017 came with a premiere, in the sense that the purchases made from a mobile device have exceeded the ones made from a laptop, tablet or desktop. Also, shopping events such as Black Friday are growing each year.
It's obvious that we talk about an ascending direction in this area, and nowadays more and people relay on this system of affiliate marketing.
How can I also start my own affiliate marketing business?/h2>
This activity requires three cornerstones in order to function:
The one that promotes the products – in this case you;
The one that sells the products;
The affiliate marketing platform that connects two entities and ensures the payment and shipment of the products.
About the affiliating platform we're not going to discuss today, since there's plenty of available online documentation in Romania. More than that, our specialization doesn't lie in affiliate marketing but rather in helping you gain the best results within this activity.
About the one that actually sells the products we're not going to talk either too much, since here it's mostly up to the niche of products that you focus on and most of the implied variables don't depend on you.
Therefore, we're going to talk about you, the one that will promote the products. Most specifically, we're going to talk about:
The most important steps you need to make for a successful affiliation.
1. Be well informed about the products and the affiliation platform
Knowledge means power, as long as it's well applied. That's why it's extremely relevant to do your homework before getting started. Of course, you can start your journey merely armed with enthusiasm, but that's not going to take you far unless you also learn how to document yourself.
2. Why would stores or companies collaborate with you rather than anyone else? How do you stand out?
Before starting your journey with a lot of enthusiasm, you have to prepare your site for receiving as many users as possible. That's why it's essential to analyze your site and see what can be improved. Or you can choose to ask us, and we're going to make an audit of your website to see exactly how we can help you become friendlier and how you can attract more users.
3. It doesn't matter what you sell but how you sell it
You can be the best in your field but if nobody has ever heard of you, you'll remain a solitary genius. That's why it's essential to promote your site in the best possible way. This point connects a lot with the previous one, because marketing and visibility truly make the difference. Especially when we talk about more people that do affiliate marketing for the same producer/ vender – how will you convince the user to buy from you and not from someone else who promotes the exact same thing?
Fortunately, there are solutions. We dedicated an entire section for digital marketing. We don't deal with a great variety of things but we are really good at what we're doing. We analyze the site, we see what requires changes or improvements, we implement and monitor. This cyclical process has to be strictly followed, especially in the online environment that is continually changing. And the optimization of the site for a better visibility is one of the most important things you need to take into account. You can have the best products and the lowest prices, but if you're on the third page of Google searches, you're not going to have a great success. And if you're on the fifth page, your price can be "0" and you're still not going to lose money.
That's why affiliate marketing is in fact a battle for visibility, a battle that brings out the digital marketing abilities of each one of us. And we are confident and ready to get down to work, to come in your assistance. All you have to do is contact us and we will deal with the rest.