Even though all the websites you visit look flawless and are online for most of the time (ideally all the time) this does not mean that all the magic happens just like that. Behind every page that appears accurately there is a programmer that created the page, and there's another programmer that takes care of this page. And today's article tackles the second type of programmers, this article speak about web maintenance.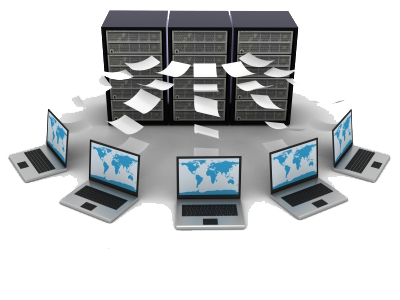 Regardless if you want to deal with this on your own or you want to turn to a specialized company, you will always require web maintenance for your site. Be it a simple landing site we talk about or a site with dozens and hundreds of pages, be it a small update or some massive implementation, such as the GDPR alignment, web maintenance will always be required. But this is not the only reason why we recommend the analysis and creation of a thorough and efficient maintenance plan. Here are some of the other reasons that are just as important:
1. Downtime period
The downtime period, also known as the period of non-functioning, represents the nightmare of any website. Just imagine that you have an online shop where you sell a great variety of products and the site just breaks down right when it's "Black Friday". Just imagine the amount of money you'd lose with each minute when the site is down. That's why it's an extremely important to have a person or an intervention team who can fix and bring your site back within the normal functioning parameters as fast as possible, with as little losses as possible.
2. Extra copies of data
You have to keep in mind that misfortunes can occur at any given time. But one of the most unfortunate things that can happen to a site is the loss of data. Given that you deal on your own with data storage through a physical server, these data would be lost forever if something was to happen to the server. Of course, there's always the Cloud Computing infrastructure but even here it's recommended to have a web maintenance and hosting specialized company that could deal with the storage of the data and the extra copies. Since information is power and the loss of it can represent a catastrophe.
3. Quick implementation and web maintenance 24/7
Even if this argument stands mostly for specialized companies, it is necessary to have a person or a team that is ready at any given moment to make the required changes within the site. Especially in such a dynamic world as that of the internet. Especially if we talk about sites created on platforms such as WordPress, where updates come on a daily basis.
4. Smaller costs that can prevent huge financial losses
Regardless if you bought your own server or you turned to a web maintenance company, the investment costs will never be comparable with the possible financial losses you might suffer due to the lack of responsible maintenance. We just have to take another look at the Black Friday scenario in order to realize how much money we could lose, realistically speaking, with each minute when our site is not functional.
These being said, we hope we managed to emphasize with this article the importance of these kind of services. It doesn't matter if you take care on your own of your site or you turned to a specialized company. You know the saying, hope for the best but be prepared for the worst.