Even if we've talked about this before, this powerful marketing tool is still not emphasized enough. A tool that is often misunderstood and misused, but which can lead to substantial results if you know what you're doing. And today we're going to talk about what you have to do in order to create a successful email.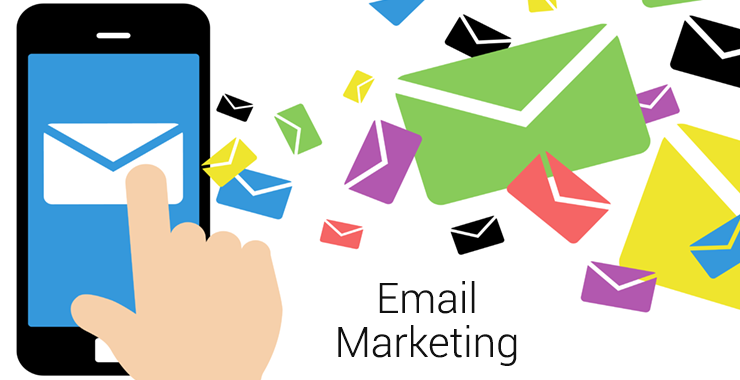 Why do we emphasize email marketing so much?
We've covered this topic a couple of times before as well, including the steps that need to be followed in order to have a higher email opening rate. However, at that time the discussion was merely at a conceptual level, about how an email needs to be reckoned before being sent. And today we're going to talk about the other component of an email campaign, which is the technical side.
Email marketing has two responsibilities:
The first is of building up loyalty and a community around your products or services. It's much more efficient to build up the loyalty of an already existing client than to bring in a new one. And through a well-thought email campaign, you can always keep your clients close. Whether you keep them up to date with the latest news from the field or you announce them about a promotion from your site, the email is the perfect tool for building a community.
The second responsibility is that of attracting new clients. A well-executed campaign will bring essential information to the readers. And if we have readers that appreciate what we wrote to them in that email, chances are that they would recommend our business to their family or friends. The people you wouldn't easily reach or you can't reach at all, unless your readers that you take care of recommend you.
Now that we understood why the email marketing is so important, let's get to the necessary steps we need to follow in order to create a successful email:
1. Title – by far the most important element of a successful email, it has the purpose of catching the attention of the reader for long enough to convince them to open the email instead of sending it to spam. Actually, the subject is so complex that it deserves its own article, therefore we're only going to cover some basic characteristics:
The length: the title doesn't have to exceed 50 characters. For this, you have at hand various online tools. This standard is essential, since people have a short attention anyway, having so many elements on the internet that are asking for their concentration. That's why the title has to be short and straightforward.
There are certain spam words: words such as "Click here!" or "Buy today!" will be harshly judged both by the readers and the anti-spam filters of the email services. Be inventive, find different methods to convince people to open the email.
2. The content of the email – if we got to this point, it means we got over the most significant hop and we convinced the user to open the email. Here's what has to be done next, in the body of the email:

Banner. Any successful email, that respects itself, requires an opening banner. People are mostly visual beings, that's why it's so important to offer visual elements. The message of the banner isn't as relevant as its mere existence. An email that has a banner in its opening is much above a random email, with no colors or pictures.
The length of the text: the same way, try to have a very short and straightforward text. You don't want people to waste a lot of time reading because then you risk them closing the email you worked on. How long? It depends very much on what you want to transmit through that email. That's why we have to know what sort of email campaign matches our business the best. This topic has already been tackled by us in an article where we talk about how to write an email that doesn't end up in spam. There you can find a couple of ideas on how to create the text.
3. Call to action – you will come across this term quite often. Any sent email has to have a call to action, an action that urges the readers to do something: either to access a link from your website or to profit from a promotional discount code or anything else that ensures the fact that the audience is entertained in a discussion with you. A Call to Action is a must have in any email and it has to be short and straightforward: all you can use is a sentence and a link.
4. UTM link – a specialty tool, the UTM link is essential for monitoring any online promotional campaign, including here the newsletters and emails. The talk about UTM links is very essential, that's why it needs a separate article. Until then, we let you know that we also deal with the full monitoring of the email marketing campaigns and so much more.
And now, in order to respect the third point, we invite you to leave a comment with your opinion regarding these pieces of advice and let us know how they helped you create a successful email campaign.