I hear people constantly thinking about innovative ways of including Facebook, Instagram and Twitter in their marketing campaigns and strategies. However, it strikes me as a pity to see that nobody gives Pinterest a serious thought. In my case, whenever I go on Pinterest, I get lost in this fascinating universe and wake up 3 hours later on a completely different topic than the one that I initially searched. And I believe I am not the only one.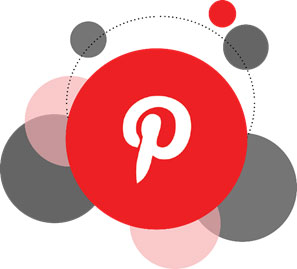 Hence, with Pinterest having so much potential in helping you grow, why not consider it and see what can be done in order to include it in your next strategy or campaign?
Establish whether your target audience uses Pinterest
As you can see in this article posted by Pinterest, quite a bunch of people are live and scrolling and liking. You think your audience wastes no time on such pages? Give that a second thought! Beware of the fact that 70% of Pinterest users are female[i], so you might give that a thought before creating anything.
Be visible
First of all, you want to have a clear, complete and visible profile on Pinterest, representing your logo, create boards, and complete your boards by adding pins to each of them. Remember that Pinterest is all about discovering new things. Pay special attention to your cover photo since this is what people are going to spot first of all when they land on your profile.
Keep an eye on the "enemy"
You know the saying, keep your friends close and your enemies closer. Well, no need to dramatize but what we have in mind is keeping an eye on our competition. And with your new up-to-date Pinterest profile you can go ahead and see what ideas they have been pinning about and what kind of practices they use.
Take interest in community boards
After a thorough research you can decide to join one or more community boards, this way having access to a larger group of people and a more targeted audience that otherwise you'd miss. And it's not just people you come across but also content.
Be constant
Just like with any other form of social media, you have to pin on a constant basis to keep your audience's interest alive. Take a look at when is the best timing for pinning to make sure you get the most of each post.
Don't just post your own stuff
A big mistake you can do is only pin when you have something relevant to say. I mean, yes, it's essential not to pin about irrelevant things but you can share pins that others created, pins that are relevant to your niche and line of business and hence could be interesting for your audience as well.
Pay attention to your titles
Once you have quite a few boards, you will want to avoid them all sounding similar, so make sure the titles are not merely copy-pasted from one another. Also, remember that the image and the title catch the eye before anything else.
Do your research
Pinning is not as easy as it seems and there are unwritten rules behind it, just like behind any other social media. For instance, you have to invest some time in learning how to create the perfect pin, the number of characters you are to use, the right keywords, never ignore a call to action button possibility, mention others and never forget to add the "pin it" button.
As a conclusion, even if Pinterest might seem as a new field for you, something you have not experienced or worked with before, keep in mind that so were Facebook and Twitter at a certain time and look at them now. Thing is, you can use any type of social media in your own benefit, if you have the time and investment required to learn.
References:
[i] https://coschedule.com/blog/how-to-use-pinterest-for-business/